merrilynn is very big! just barely under 18x24 (with the title card!) and it takes forever to do, but i think looking at a whole finished page will make me proud!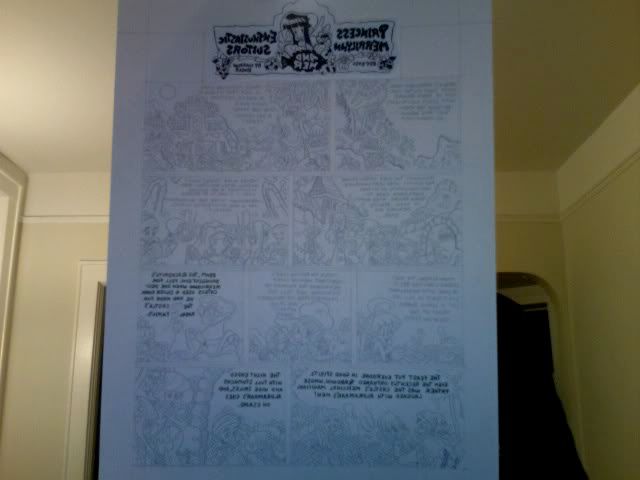 it's going to be 12 pages total, with many different things inside!
a helpful and patient orphan, strong wills, meek soups, rental boats, foreign flatware, teamwork, dungeons, misinterpreted gifts, sad but understanding siblings, magical incantations and spells, pantries, prophetic dreams, mob mentality and various revelations about love.
but above all: ENTHUSIASM!